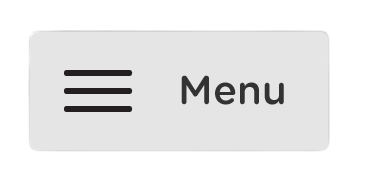 Mexico Mission
Mexico Mission was first established in 2003. The mission field began catering to the needs of a community living about sixty miles away from the city of Matamoros, Tamaulipas, on a small group of islands off the eastern coast of Mexico. The first effort was to build houses for the fisher families in the Puntilla Norte and Fantasia islands to replace the temporary shacks that the community inhabited. House keys were handed to the residents in a public ceremony in 2004. In July 2005, Hurricane Emily, a Category 4 storm, made landfall in the Yucatan peninsula and devastated the Puntilla Norte and Fantasia islands, thus destroying many of the houses that the Mar Thoma Church had built. Eventually, the Diocese purchased two parcels of land further inland. A housing project was completed on the first parcel as part of the Valiya Metropolitan's Navathy celebrations and was inaugurated in May 2008. This housing development was named Colonia Mar Thoma meaning Mar Thoma Community.
In 2010, Rt. Rev. Dr. Geevarghese Mar Theodosius constituted several subcommittees to study and develop long term plans for enhancing the Diocese's mission work at Colonia Mar Thoma. Focus areas for the mission work included: infrastructure & housing, education, food assistance, spiritual development, medical assistance, and economic development. In 2016, the Diocesan Episcopa, Rt. Rev. Dr. Isaac Mar Philoxenos visited the mission field and began to put plans in place for its continued growth and development.
By the grace of God, the mission field continues to grow and thrive. The following is the report of the ongoing and yearly initiatives of Mexico Mission.
Activities for Ongoing Programs: There were no visits to the Mexico Mission site during the 2020 year due to travel restrictions to Mexico and due to health concerns. Mr. P. T. Abraham has reported that there have been no COVID cases at Colonia Mar Thoma. We thank God for protecting our brothers and sisters in Mexico. We are working on starting visits again to Colonia Mar Thoma.
Manna (Food Assistance) Program: The Manna program has been in place to distribute food and hygienic essentials to families in need within Colonia Mar Thoma. The general health of the residents has continued to improve due, in part, to this program. Due to the COVID-19 pandemic, we have not been able to distribute Manna as previously scheduled. We are working on implementing this program as soon as possible. Special thanks to the administrators of the Manna Program.
Education Program: The education program continued within Colonia Mar Thoma. For lower level, elementary education, a school was run at the Colonia Mar Thoma compound in conjunction with the local government. Tuition expenses, for students attending higher level elementary, middle school, and high school, were covered. Through the education program, a number of Colonia Mar Thoma children completed their college education in the fields of engineering, nursing, IT, and medicine. These individuals are securing jobs in the local communities and returning to help their families and others who remain at the Colonia Mar Thoma compound. Mr. P. T. Abraham manages the administration matters pertaining to the education program.
Accounts: Accounts/finances for Mexico Mission were handled by Mr. George Samuel (Trinity Mar Thoma Church).
Summary: Enhancing ongoing programs, such as education, Manna project, spiritual growth, and medical assistance, require continued support and development. Mexico Mission Committee asks for your prayers and support (financial and participation) to continue the growth of this mission field.
Special thank you to Mr. P. T. Abraham and the Mexico Mission leadership team for all their help with this mission field. Also, a special thank you to Mr. Shawn Varghese (Trinity Mar Thoma Church) for his hard work and dedication to this mission field. Members of the Subcommittee: Ms. Lynn Ann Keerikattu (Convener), Rev. Abraham Varghese (Missionary), Rev. Jacob P. Thomas, Ms. Sini George, Mr. John Thomas, Mr. P. T. Abraham, Mr. Philip Thomas, and Mr. George Samuel.