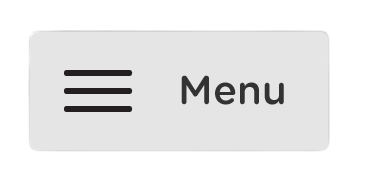 His Grace The Most Rev Dr Philipose Mar Chrysostom Mar Thoma Valia Metropolitan
Parents
Vicar General Very Rev. K.E. Oommen and Mrs. Sosamma
Born on
April 27, 1918
Ordained as Deacon
January 1, 1944
Ordained as Kassissa
June 3, 1944
Ordained as Ramban
May 20, 1953
Consecrated as Episcopa
May 23, 1953
Designated as Suffragan Metropolitan
May, 1978

Designated

as Officiating Metropolitan
March 15, 1999
Installed as Metropolitan
October 23, 1999
Designated as Valia Metropolitan
October 2, 2007
Contact
Jubilee Home
Maramon P.O., Kozhencherry
Pathanamthitta Dist. - 689 549
Kerala, India.
Fax: +91 468 2211212
Ph: +91 468 2211210
Email:

[email protected]
Having inherited the missionary zeal from his father, Vicar General Very Rev K E Oommen, he graduated from U C College Alwaye and took up the work in the Ashram at Ankola along with Rev. P J Thomas. He received theological education at UTC Bangalore and St. Augustine's College, Canterbury. He became an ordained minister of the church in 1944 and was consecrated as Bishop with Alexander Mar Theophilus and Thomas Mar Athanasius in 1953.

He was in charge of different Dioceses in Kerala and also was Missionary Bishop for many years. He was President of the National Christian Council of India and has attended the Assembly of World Council of Churches at Evanston in 1954, and at Upsala in 1968. He has been President of the different Organisations of the Church and the Governing Councils of different Colleges. He has attended the second Vatican Council and has thus made very valuable contributions to the ecumenical cause. He has deep concern for the upliftment of the backward communities. Through a registered organization named STARD (South Travancore Agency for Rural Development) he has helped economically backward communities of South Travancore to improve their lot and achieve self-reliance.
The administrative acumen of His Grace is far beyond what words can express. He is a spiritual leader, dynamic enabler, prolific orator, voracious reader, pungent writer, tactful negotiator, valiant defender of the law, compassionate at heart and a wonderful team man. He respects diversity of opinion, but would not easily budge or compromise ethical principles. He retains his lovable ness, humility and simplicity. He is a person with golden tongue, acceptable to all people irrespective of cast, colour or religious commitments.